𝟮𝟬 𝐄𝐱𝐚𝐦𝐩𝐥𝐞𝐬 of Financial Assets
Financial Assets
Financial Assets are by definition intangible assets that are typically used to finance tangible assets, e.g. furniture, transport, machinery, raw materials, etc.
They are typically used to transfer money from individuals who have surplus liquidity and wish to invest in tangible assets, but can also be used to reallocate the risk associated with investing in tangible assets between different counterparties according to their risk appetite.
Examples
The trend is that liquid assets give investors more security and in some cases, such as shares, it is necessary to wait a while because they first need to be sold on the stock exchange and then liquidated.
However, they are usually used to pay outstanding bills and deal with emergencies of the moment.
1. Money in legal tender
These are all the physical notes and coins that circulate from hand to hand in society. A $5 note can be exchanged for several cans of seafood at the supermarket or a ticket to the baseball stadium.
2. Money in bank
This involves all deposits in the different types of accounts that banking institutions make available to their customers, both natural and legal.
3. Savings and/or Current Accounts
Like the previous item, a savings or current account corresponds to a bank deposit. There are a number of services that can be derived from these two, and this is due to the various benefits that banks can offer, for example: higher rates for longer periods of time or for being a student or retiree.
4. Public Debt
In some countries they are known as "Sovereign Debt". It is the debt that the State has to pay to other countries (external debt), investors or other individuals as a consequence of not being able to meet its expenses; it is what is known as a percentage of GDP (Gross Domestic Product).
5. Securities
A physical document, which must be signed by a debtor who is obliged to render a performance (e.g. money) to the owner of the instrument. This title can be cashed by any person in possession of the original document..
6. Debt Securities
Also known as a security. A document in which a literal right is detailed, usually a debt to be paid.
7. Treasury bills
Also known as Public Debt Securities, see "4 Public Debt", but with the characteristic that they are securities with a short-term maturity of less than 18 months. The holder earns fixed interest until maturity.
8. State bonds
Similar to Treasury bills, with the difference that they have a maturity of 3 to 5 years.
9. Promissory notes
A document signed by a debtor in favour of another person (creditor) in which the debtor agrees to pay a specified amount of money on the date stipulated in the document.
10. Bonds
It is a document issued by a borrower, in which he/she obligates himself/herself to pay a debt, in other words, he/she becomes a creditor of a debt.
11. Treasury bonds
They are similar to Treasury bills, the difference being that their maturity is longer than 5 years.
12. Fixed Income
It is characterised by having repayments established over a certain period of time, its procedure is the same as that of a bank loan, in which it is a debt issued, generally issued by a company or by the State itself.
13. Renta Variable
It is characterised by an uncertain return, as well as the invested capital, and may even have a negative return and even the loss of the investment.
14. Shares
They are a type of equities. The owner receives a dividend and has the right to vote at a shareholders' meeting.
15. Fixed Term Deposits
This is where a person makes a deposit with a financial institution on the condition that he or she cannot withdraw the money until a certain date in the future.
16. Foreign exchange
It is a liquidating asset, which is traded on foreign exchange markets.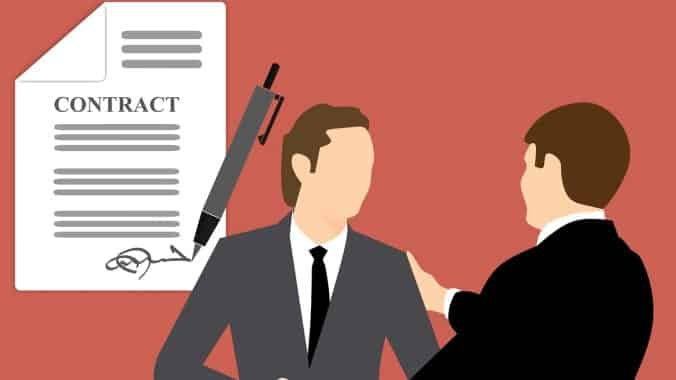 Image by
Mohamed Hassan
from
Pixabay
17. Certificate of Deposit
Financial security in which a fixed return is offered over a specified period.
18. Annotations in account
These are digital accounting records that represent the values of public debt in favour of the holder.
19. Loan receivables
The company sells a loan and another person buys it, with the aim of obtaining future income.
20. Rental Agreements
The lessor grants the lessee control of the asset with all the risks and rewards arising from the contract; the lessee receives payment of the lessor's own lease payments as an expense.