𝟮𝟬 𝐂𝐡𝐚𝐫𝐚𝐜𝐭𝐞𝐫𝐢𝐬𝐭𝐢𝐜𝐬 of 𝐂𝐚𝐩𝐢𝐭𝐚𝐥𝐢𝐬𝐦 and 10 𝐄𝐱𝐚𝐦𝐩𝐥𝐞𝐬
Besides the pillars:
Private Property
Business freedom
Supply & Demand
We could highlight several characteristics that make this economic system one of the most popular in today's society.
Characteristics of capitalism
1. Every individual has the full right to own private property (house, vehicle, tools, business) that can be sold, leased, bought or transferred.
2. People have the right to be able to accumulate and/or increase their wealth, which comes from the effort of their work or from an inheritance.
3. Individuals have full freedom to open, invest, manage, associate and close businesses or companies.
4. Everyone has freedom of competition or free competition, in which no control is exercised over buyers and sellers in the exchange of goods and services.
5. Everyone has the freedom to work, without any kind of barrier or discrimination.
6. Everyone is free to move between different socioeconomic strata or classes depending on the effort or strategies to manage their capital.
7. The worker is free to choose a new job with a better salary.
8. Aims at the economic growth of the individual and society.
9. In capitalism the prices of products and services are based on the law of Supply and Demand.
10. Different socioeconomic strata or classes are naturally created, composed of three large groups: the Bourgeoisie, the Proletariat and the Peasantry.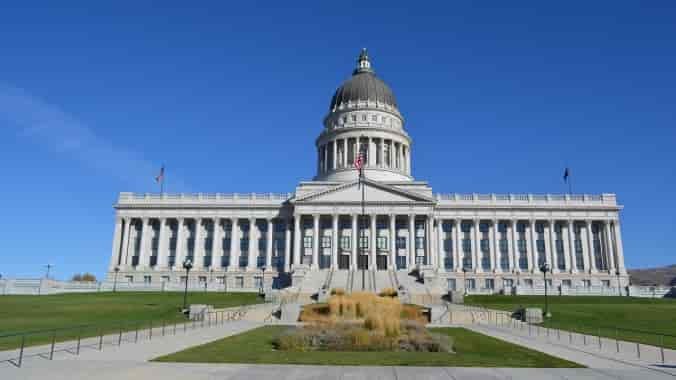 Image from
nmnm
from
Pixabay
11. Free market freedom without full state or government control, or at least some moderate intervention could be admitted.
12. Freedom to make alternative products and services available to society.
13. A system that encourages the development of entrepreneurship to improve the economy and meet the needs of society.
14. A system in which savings and investment are allowed without any kind of impediments.
15. The State can intervene by helping with subsidies for businesses and eliminating anything that impedes healthy competitiveness.
16. Capitalism promotes globalization.
17. Companies or businesses can exchange goods or services with each other through agreed prices without state intervention.
18. Paper money, currency or electronic money is the means to carry out transactions of goods and services.
19. In capitalism, products with higher demand tend to rise in price.
20. Capitalism rewards risk.
CWhen an individual seeks his individual good, he inevitably generates a good in society, for example: creation of a small bakery business generates a couple of jobs and adds a good to society (bread).
Examples of Capitalism
1. Luis has bought a place to sell shoes; the former owner gave him the deeds of the property, which shows that he is the rightful owner.
2. Carlos made a $500 deposit from the proceeds of his cheese business last month. He is accumulating this money so he can travel to Europe next year.
3. My cousin and I are opening a cell phone business.
4. The U.S. is a purely capitalist country.
5. Banks are lending at low rates to farmers planting corn.
6. My uncle made the necessary arrangements to export his handmade clay pots.
7. By providing my service as a veterinarian, in addition to helping cats and dogs, I earn my own income.
8. When I started my business, I decided to lower the price to get customers quickly.
9. Today a new factory opened in my community, which hired almost all of us who were unemployed.
10. I am an electrician and I provide my services to the businesses near my home, and at the same time, I buy my tools at the hardware stores in the city where I live.
You might also be interested in